All professionals at Excel Dental maintain the highest levels of accreditation and pursue ongoing education to stay abreast of the latest trends in the medical field. Read on to learn more about our staff's experience and training.
Dr. Chitrang (Chad) Patel
Dr. Chitrang (Chad) Patel has resided in Massachusetts for over 20 years. He graduated magna cum laude with a B.S. degree in Biology from Northeastern University. While completing his bachelor's degree, he also pursued a Fellowship in Applied Molecular Photo-Medicine in the field of dentistry from the Forsyth Institute. He then went on to complete dental school at Boston University School of Dental Medicine where he received his D.M.D. (Doctor of Dental Medicine).
Given his passion for dentistry and strive to learn new things, he has continued earning his CME credits in various dental fields. Recently, he completed Dr. Garg's Implant Seminar course. He is very committed to treating his patients to the highest standards by keeping up with the latest in technology. He loves mentoring and has been involved in shaping young minds interested in dentistry. He is an active member of the Massachusetts Dental Society and the American Dental Association.
Dr. Patel would love to get to know each of his patients and build a long-term relationship with them and their families. Outside of work, he loves to exercise, swim, travel and try new restaurants.
---
Dr. Swagat Patel
Dr Swagat Patel has earned Bachelor of Dental Surgery(BDS) from Ahmedabad Dental college in India. He furthered his education by earning a Doctor of Dental Medicine(DMD) degree from Boston University School of Dental Medicine with High Honors. He is currently pursuing fellowship in American Academy of Implant Dentistry. He is an active member of Massachusetts Dental Society and American Dental Association.
Dr Swagat Patel's mission in dentistry is not only to provide a high quality evidence based dental care, but to build long term relationships with his patients. He listens to his patients individual needs, and tailors the treatment based on unique individual situations. He is a firm believer in preventive and conservative dentistry. In his spare time, he loves to play chess and table tennis and spend time with his family.


---
Dr. Vineeta Sharma Razdan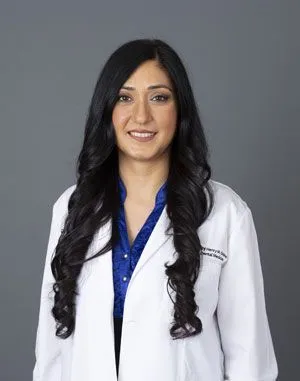 Dr Razdan originally a general dentist from India moved to the US to pursue Masters in Epidemiology from the University of Pittsburgh. After having worked in research for a few years Dr Razdan returned to her first love, dentistry and pursued her DMD from Boston University School of Dental medicine. She has been practicing in the state of Massachusetts ever since.
Having a research background, Dr Razdan believes oral health is an integral part of a patient's overall wellbeing and firmly believes that prevention is better than cure. She strives to educate her patient's on the importance of maintaining the natural dentition as well as adhering to the highest quality of care while delivering treatment. She believes transforming smiles, alleviating patient's pain and anxiety, and building long term relationships with patients, make dentistry a very rewarding profession.
Dr Razdan is married and blessed with two beautiful children. In her free time, she enjoys cooking, yoga and spending time with her family.
---
Dr. Shivam Patel
Dr. Shivam Patel hails from Gujarat, India, where he spent most of his childhood before moving to Westford, Massachusetts as a junior in high school. During his undergraduate years at the University of Massachusetts Lowell, he found his passion for the field of dentistry. Graduating summa cum laude with a Bachelor of Science (B.S.) degree in Biology and Business Administration, he went on to pursue his training in dentistry. He received his Doctor of Dental Medicine (D.M.D) degree from Boston University Goldman School of Dental Medicine and graduated among top 10 of his class.
In addition to his training at Boston University, Dr. Patel completed an externship program at Blackstone Valley Community Health Care Dental Clinic in Pawtucket, Rhode Island. He also frequently combines his love of dentistry and traveling by participating in dental mission trips to remote areas of Hyderabad, India and Poptun, Guatemala.
Dr. Patel is a strong advocate in educating patients regarding their oral health and encourages all his patients to be active participants in tailoring a treatment plan that meets their specific needs. His personable and empathetic nature combined with his attention to detail allows him to deliver the highest quality of care to his patients in the most comfortable setting possible. He is committed to ensuring that every single one of his patients leave their appointment with a healthy and beautiful smile they deserve!
Away from the office, Dr. Patel likes to stay active either hiking or kayaking on a pleasant summer day, or skiing during the long New England winters. You can also find him swimming, learning guitar in his free time, or catching a Patriots game in Foxboro!
---
Dr. Erena Parra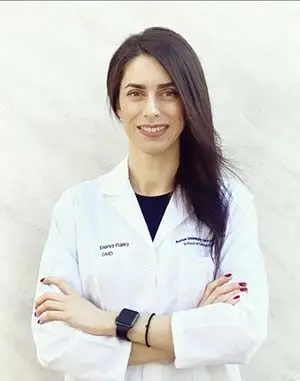 Dr. Erena Parra graduated in 2014 from the University of Medical Sciences of Havana, Cuba. After graduating, she worked as a general dentist in a community clinic where she was able to educate and treat patients in need. Even though she strived to provide excellent care, resources were sparse, and her professional growth was limited. She made the difficult decision to move her home base to the United States in order to fulfill a lifelong desire to become an outstanding dentist.
Dr. Parra completed with honors her Advanced Standing DMD from Boston University in 2021, where she became skilled in cosmetic dentistry and full mouth rehabilitations. She also discovered that she had a passion for digital dentistry and developed expertise in planning and completing cases using digital scanners.
Dr. Parra sets goals for herself to provide high quality treatment with compassion, integrity, and a desire to form a genuine relationship with each patient.
In her spare time, Dr. Parra is passionate about sports, she loves traveling and outdoor activities.
---
Dr. Maulik Patel
Dr. Maulik Patel was born and brought up in Gujarat, India. He has accomplished his bachelor's degree (BDS) from India in 2012. He came to the United states to pursue his master's in public health (MPH) from University of North Texas Health Science Center in 2013 with Epidemiology Major.
Because of his passion towards dentistry and to serve his patients in the best way, Dr. M Patel pursued his Doctor of Dental Medicine (DMD) from Boston University Henry. M Goldman School of Dental Medicine in 2018 where he received the honor of Valedictorian. Because of his background in public health and passion to serve the community, Dr. Patel treated the patients in the community health center for past two years.
Dr. Patel always strive for precision and compassion in Dentistry. His aim is to improve patient's health, appearance, self-confidence and overall quality of life. He provides patients with highest quality dental care in a comfortable, relaxed and friendly environment. In his free time, Dr. Patel enjoys spending time with family, traveling, sports, and photography.
---
Dr. Carolina Velez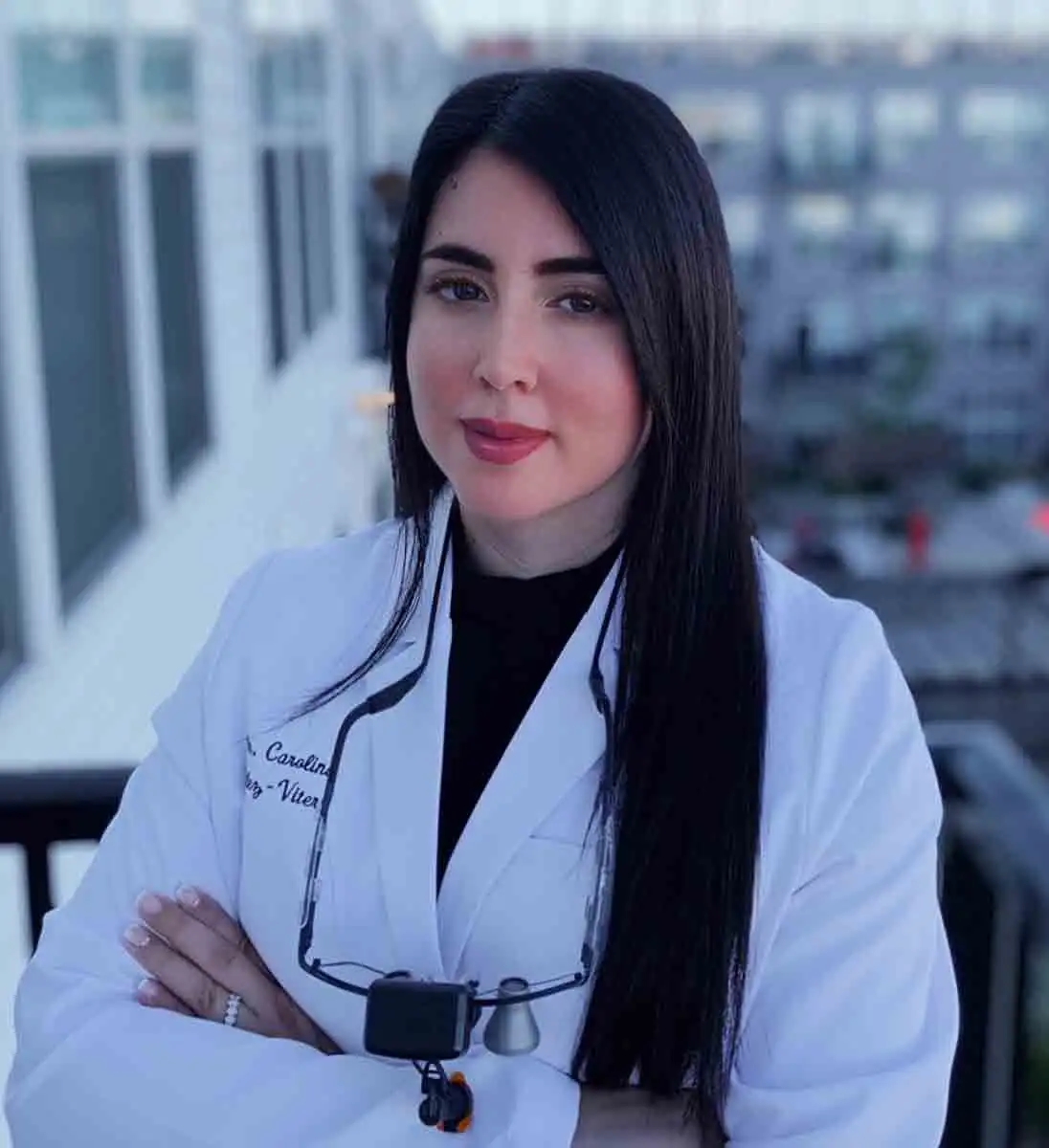 Dr. Carolina Velez was raised in Medellin, Colombia, where she spent most of her childhood before moving to Florida. Dr. Velez graduated with a Bachelor degree in Biomedical Sciences and a Minor in Business from the University of South Florida. To further enhance her knowledge she pursued a Masters degree in Biomedical Sciences and graduated with the Academic Excellence award from Barry University. Her passion for helping others moved her to pursue a career in dentistry in which, with much joy and dedication, she would bring a fulfilling smile to all her patients. Dr. Velez graduated from Tufts University where she continued to be an active member of the local community by being part of the Hispanic dental association and the health literacy club.
During her studies at Tufts University, Dr. Velez completed her externship in Winslow, Arizona, where she was able to provide care to the local Native American communities (Navajo and Hopi), which are some of the most underserved people nationwide. After graduating from Tufts University, Dr. Velez decided to further enhance her skills to provide the best care for her patients through live implant training courses and has been awarded The American Academy of Implant Prosthodontics and International Congress of Oral Implantologists Fellowship.
During her free time, Dr. Velez is an avid runner, reader, food aficionado, and loves to dance latin music.
---
Dr. Sonali Lahoti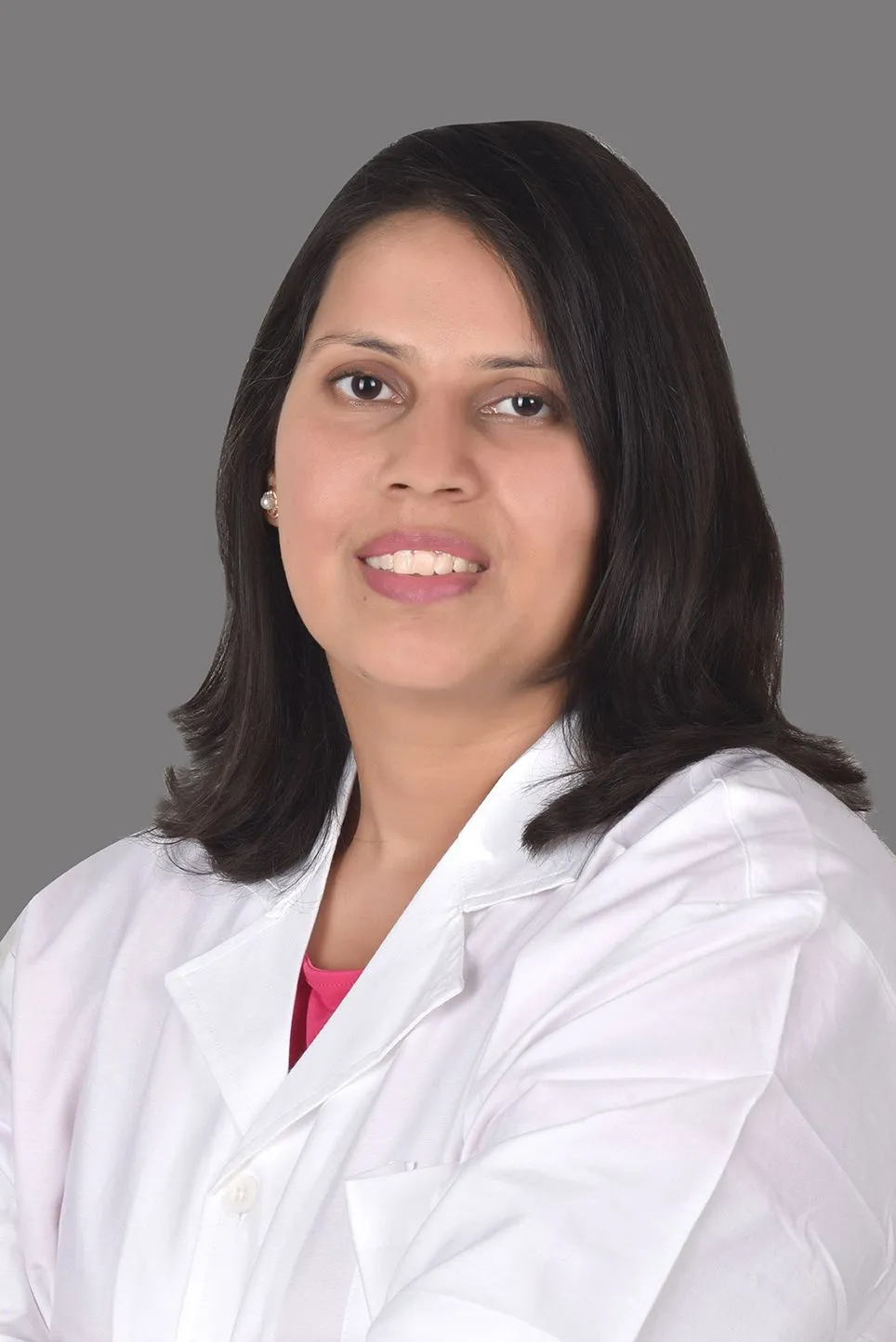 Dr. Sonali Lahoti grew up in India among a family of physicians. Education was a top priority in her family. After earning her Bachelor of Dental Surgery degree from Guru Ram Das Dental Institute in India she had the opportunity to come to the United States. When she got here, she studied at New York College of Dentistry in 2015. Dr. Lahoti then took her education a step further by enrolling in a General Practice Residency at Monmouth Medical Center, Long Branch, New Jersey. The residency took multidisciplinary approach to providing comprehensive dental care to diverse group of patients. Dr. Lahoti has worked as an associate dentist at multiple dental offices.
She understands that each patient's needs are unique and strives to develop treatment plans based on her patient's needs and aims for the best outcome. To further her dental knowledge and provide the best care, Dr. Lahoti routinely takes continuing education courses to enhance her knowledge and stay on the leading edge of the ever changing world of dentistry. In her spare time she likes to spend time with her family, travelling, swimming and enjoys music and dance.
---
Dr. Dina Jamil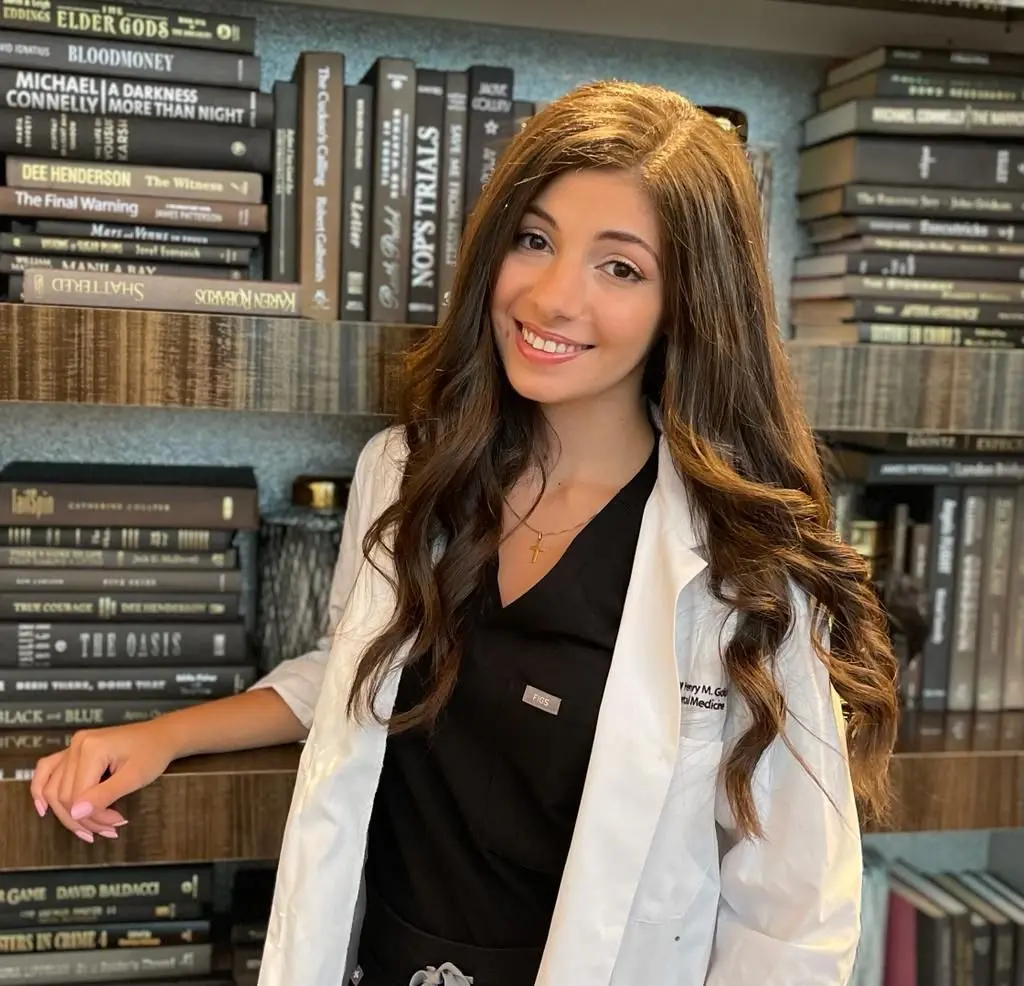 Dr. Dina received her Doctorate of Dental Medicine from Boston University School of Dental Medicine with Magna Cum Laude. She is an active member of the American Dental Association (ADA) and Massachusetts Dental Society (MDS).

Prior to earning her DMD, she pursued an undergraduate degree in Behaviour, Cognition and Neuroscience from the University of Windsor, Canada.

Originally born in Iraq, Dr. Dina has lived in four countries. She is familiar with multiple cultural backgrounds and speaks fluent Arabic. She enjoys working with patients of all ages and is compassionate towards patients with extensive dental needs. Dr. Dina has a special interest in cosmetic dentistry, and continues to further her education. With an emphasis on a non-judgemental environment, she hopes to help every patient improve their oral health and quality of life.

In her free time, Dr. Dina loves to cook, travel and spend time with family and friends.